[social_warfare buttons="Facebook,Twitter,Pinterest"]
Recently, I announced that I quit my job for long-term travel. At the time of writing this, I have three months until I leave on my great adventure. You may have noticed that I shared little about the actual nature of my trip; this is because I've been struggling with how to share some of the more unconventional details.
There's a lot of pressure from social media to travel a certain way and visit trendy destinations. There's also a lot of pressure to fit my travel into a clearly defined box: food travel, outdoor travel, European cities, etc.
My travel doesn't fit any of these boxes, and I believe that each person's trip should be unique to them. While there's a lot to do in preparation, I find choosing my authentic path to be the most difficult part.
Before I start, I need to answer a question that no one asked...
The big question isn't where I'm going, it's
how
I'm going:
I will be traveling by bicycle. Why I chose to travel this way is a blog post in itself.
When I first began bike touring two years ago, I had to purchase a bike to do the trip and I was actually terrified of road biking. In the end, the experience was so rewarding that I decided to uproot my carefully planned life and head back out on the road.
Now, here are the answers to your most commonly asked questions:
How long will you be traveling?
One of the most attractive aspects of long-term travel is the flexibility. I saved and budgeted for up to 18 months of travel without any additional income along the way. While I do have a rough plan, I am fully open to shortening my trip should the need arise, finding ways to travel even longer, or changing my mode of transit.
Who (or what) is going with you?
For this trip, I am very fortunate to have my spouse as a traveling companion. We will also be bringing my 30 pound Wheaten Terrier.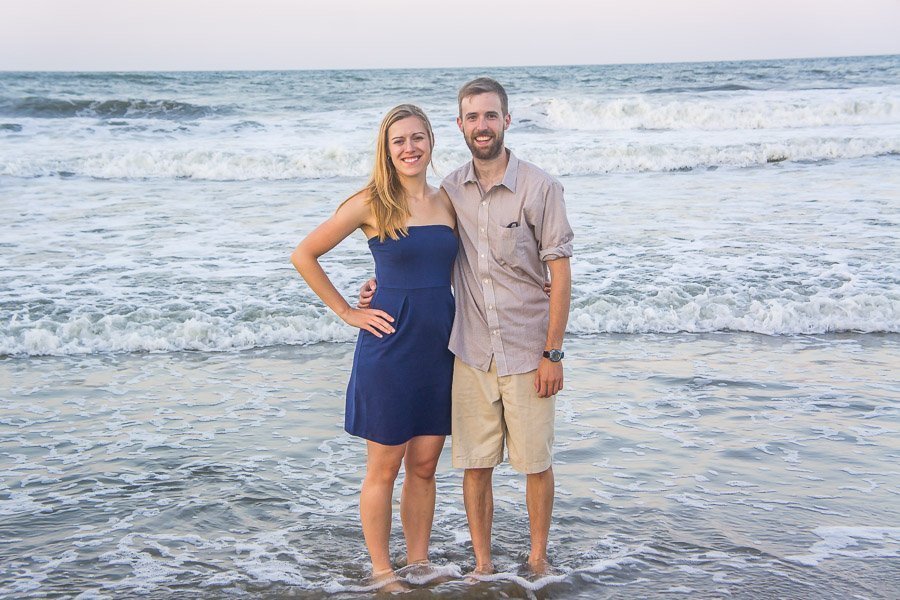 Where are you headed?
This question will make a lot more sense now that you know I'm traveling by bicycle. The short answer is South and then East. I plan on leaving from my doorstep in Seattle and heading south along the coast to the Mexican border.
There's a lot of flexibility for stops along the way and route changes. One of the wonderful things about bike touring is that it's really easy to change your plan at a moment's notice. Once we reach the Mexican border, we have the option of continuing to travel South through Mexico, flying to warmer destinations in South America, or biking across the USA.  
Our decision will ultimately depend on how confident I'm feeling about eating gluten-free while bike touring (since I have celiac disease) and the current state of US/Mexico border relations.
In Spring/Summer 2020, I hope to be pedaling across Europe!
Can we meet up during your travels?
YES - and this is my favorite question! Since I'll be stopping in major cities and many locations in between, I'd love to meet some of you along the way. If you think I'm headed in your direction, please reach out! I'm also super interested in co-hosting celiac-safe & gluten-free meetups.
When did you have your 'aha' moment that you wanted to do this?
My interest in travel started when I was a kid. My first stint of longer-than-usual travel was a month of backpacking through Europe before I studied abroad in college.  While we stayed in packed hostels and traveled frugally, I definitely felt the hit on my bank account as a college student. Now, as a teacher with a modest income, I didn't think that long-term travel would be within my budget.
My aha moment for this trip came when I was riding my bike through Northern California. I realized that I not only loved bike touring but it was also a super affordable way to see the world! I love camping, spending time in nature and exploring the places "in between". With only two weeks left in my trip, I knew I wanted to keep going.
Which countries are you inspired to visit?
There are so many places I'd like to see!
I still haven't been to Asia or South America and hope to make it to these regions in the near future. However, As long as we stay on our bicycles and travel with the dog, these regions provide significant challenges. Asia is not generally friendly for dog-travelers, and eating celiac-safe in rural South America is uncertain (anyone have ideas?).
If we continue our bike tour after Europe, I'd like to head back to Southern Africa (I hear Botswana has amazing culture) or begin biking North from Patagonia.
Related: Gluten Free Travel Guide to South Africa, Gluten Free Travel Guide to Namibia
How do you plan to eat safely gluten-free?
This is another great question! Biking makes this aspect of travel a whole lot more challenging. Since we can only travel about 30-60 miles per day (remember we have fully loaded panniers, racks, and a dog in a trailer), it's not feasible to go out of our way for gluten-free food. I'll write a full post on this in the future!
In the meantime, here are some of my most popular Gluten-Free Travel Posts:
How to Eat Gluten Free Across Language Barriers
The Ultimate Celiac Travel Hack >> how to make a portable cookset for world travel
How Celiac Disease Influenced my Long-Term Travel Plans
The Ultimate Guide to Gluten Free Travel
A Step-by-Step Gluten-Free Packing Guide for Flight Travel
Keep the questions coming, my friends!
❤︎ Jamie